Service Menu
At Skinsational Medspa, we're focused on patients' wellness through knowledge and education. Our goal is that our guests enjoy the entire experience from the moment they call or walk through the door until they leave. We listen to our guests through a detailed consultation process, assess their needs, and give them different valid treatment options.

Please explore our pricing and services below. We also accept CareCredit.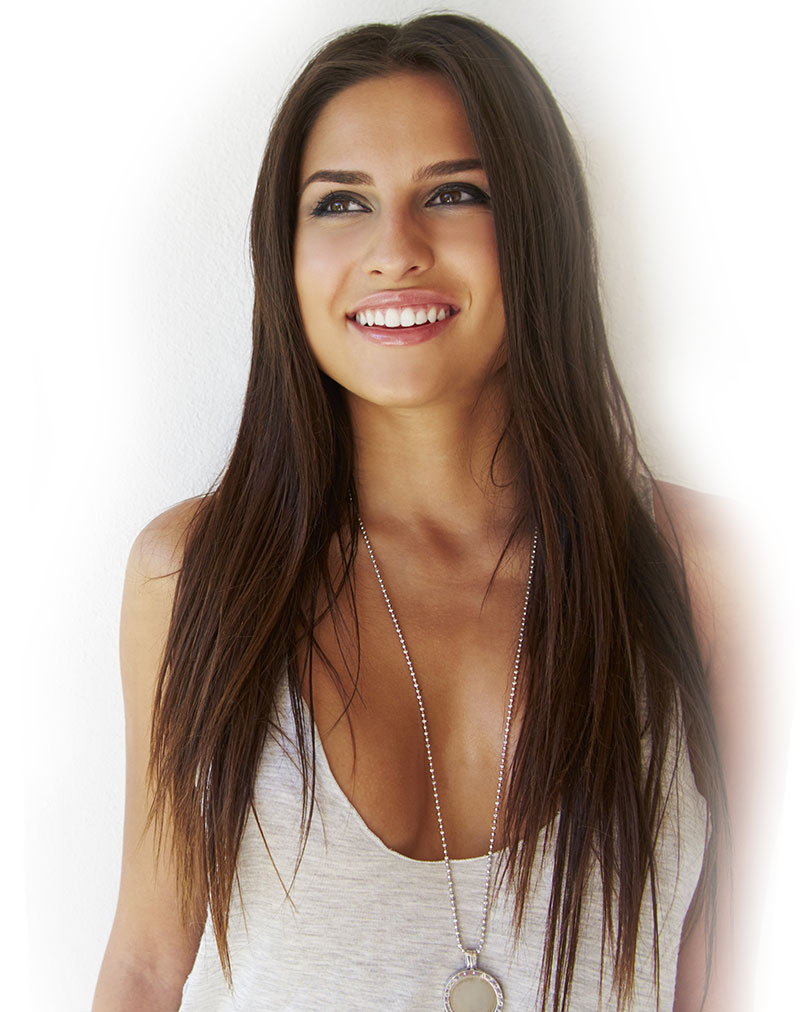 Service Menu Pricing
Laser Hair Reduction • Injectables • Esthetician Services • Laser and IPL • Massage Therapy • Flotation Therapy • Products
---
POLICIES: We understand that sometimes schedules change, and therefore we request at least a 24 hours notice when canceling or rescheduling your appointment.
A credit card is required to hold your appointment.
Appointments canceled within 24 hours or for which clients are a "No-Show" will be charged 50% of the total service price.
Please note that if you are over 15 minutes late for your appointment, we may have to reschedule your service if it cannot be completed in the remaining time frame. All attempts to reschedule in a timely manner will be made. If we do not hear from you 15 or more minutes into your scheduled appointment time, it is considered a "No-Show" and your card will be charged 50% of the total service cost.
Laser Hair Reduction
| | | |
| --- | --- | --- |
| AREA | SINGLE VISIT | PACKAGE PRICE - 6 VISITS (10% Discount) |
| Eyebrows | $50 | $270 |
| Face | $130 | $702 |
| Face + Neck | $170 | $918 |
| Sideburns | $90 | $486 |
| Beard | $170 | $918 |
| Upper Lip | $50 | $270 |
| Chin | $70 | $378 |
| Upper Lip + Chin | $90 | $486 |
| BODY | | |
| Chest | $230 | $1242 |
| Back | $270 | $1458 |
| Lower Back | $130 | $702 |
| Abdomen | $270 | $1458 |
| Underarms | $150 for both | $810 |
| Half Arms | $170 for both | $918 |
| Arms | $200 for both | $1080 |
| Half Legs | $270 for both | $1458 |
| Full Legs | $420 for both | $2268 |
| BIKINI, BRAZILIAN, and TOES | | |
| Bikini | $150 | $810 |
| Brazillian | $220 | $1188 |
| Buttocks | $230 | $1242 |
| Toes | $65 | $351 |
Injectables
| | |
| --- | --- |
| Botox | $11.50 per unit first time client / $12.50 per unit established client |
| Jeuveau | $11.50 per unit first time client / $12.50 per unit established client |
| Juvederm Ultra XC | $700 |
| Juvederm Ultra Plus XC | $700 |
| Juverderm Volbella XC | $700 |
| Juvederm Vollure XC | $700 |
| Juvederm Voluma XC | $700 |
| Revanesse Versa | $700 |
| Revance RA | $700 |
| Kybella | $900 |
| Kybella (2 treatments, $150 in savings) | $1,620 |
| PRP Hair Rejuvenation | $450 |
| PRP Hair Rejuvenation (3 sessions, $200 in savings) | $1,150 |
| Vitamin B12 Injection | $23 |
| Vitamin B12 Injection Package (12) | $250 |
| Mic Injection | $23 |
| Mic Injection Package (12) | $250 |
| Liquivida IV Therapy | |
| The Executive Kit | $125 |
| Rise & Shine | $200 |
| Natural Defense | $150 |
| Fountain of Youth | $275 |
| Chelation Therapy | $200 |
| Glutathione | $200 |
| Vitamin C | $125 |
Esthetician Services
| | |
| --- | --- |
| Skinsational Signature Facial | $85 |
| DiamondGlow | $175 |
| Bacial | $85 |
| Back DiamondGlow | $230 |
| Back Peel | $220 |
| Superficial Peel | $150 |
| Medium Peel | $185 |
| Dermaplaning | $60 |
| Waxing Services | |
| Brow Wax | $15 |
| Arms Full Wax | $50 |
| Under Arms Wax | $30 |
| Upper Lip Wax | $15 |
| Bikini Wax | $55 |
| Brazilian Wax | $70 |
| Chest Wax | $70 |
| Back Wax | $70 |
| Legs Full Wax | $110 |
| Legs Half Wax | $60 |
| Full Face Wax | $50 |
| Enhancements | |
| +Dermaplaning | $30 |
| +Jelly Mask | $20 |
| +Jelly Mask + Light Therapy | $30 |
Laser and IPL
| | |
| --- | --- |
| LASER TREATMENTS | |
| Acne/Scarring, Vascular/Veins, Pigment/Moles/Sunspots | |
| Small Area | $70 |
| Medium Area | $130 |
| Large Area | $230 |
| IPL TREATMENT | |
| Acne/Scarring, Vascular/Veins, Pigment/Moles/Sunspots | |
| Small Area | $70 |
| Medium Area | $130 |
| Large Area | $230 |
| IPL Facial Rejuvenation | $130 |
| IPL Rejuvenation Under Eyes | $70 |
Massage Therapy
| | |
| --- | --- |
| Swedish Massage (50 Minute) | $90 |
| Swedish Massage (80 Minute) | $110 |
| Deep Tissue Massage (50 Minute) | $100 |
| Deep Tissue Massage (90 Minute) | $125 |
| Lymphatic Treatment (50 Minute) | $85 |
| Two-Area Treatment Massage (50 Minute) | $110 |
| Hot Stone Massage (50 Minute) | $110 |
| Hot Stone Massage (80 Minute) | $130 |
| Prenatal Massage (50 Minute) | $95 |
| TMJ Therapy | $65 |
| Hot Stone Enhancement | $24 |
| Cupping Enhancement | $24 |
| Lymphatic Treatment Package (7) | $545 |
Flotation Therapy
| | |
| --- | --- |
| 30-Minutes Flotation Therapy (Sensory Deprivation) | $40 |
| 50-Minutes Flotation Therapy (Sensory Deprivation) | $60 |
| 80-Minutes Flotation Therapy (Sensory Deprivation) | $80 |
| 110-Minutes Flotation Therapy (Sensory Deprivation) | $110 |
Products
| | |
| --- | --- |
| Arnika Forte | $30 |
| PCA Skin | |
| PCA Acne Gel | $55 |
| PCA Blemish Control Bar | $40 |
| PCA BPO 5% Cleanser | $40 |
| PCA BPO 5% Cleanser Trial | $10 |
| PCA C&E Advanced | $115 |
| PCA Clear Skin Moisturizer | $50 |
| PCA ClicCalm 1% | $50 |
| PCA Daily Cleansing Bar | $40 |
| PCA Daily Exfoliant | $40 |
| PCA Detoxifying Mask | $60 |
| PCA Dry Skin Relief Bar | $40 |
| PCA Exlinea Serum | $110 |
| PCA EyeXcellence | $60 |
| PCA Facial Wash | $35 |
| PCA Facial Wash Trial | $10 |
| PCA Hyaluronic Acid Boosting Serum | $115 |
| PCA Hyaluronic Acid Lip Booster | $40 |
| PCA HydraLuxe | $140 |
| PCA Hydrating Mask | $60 |
| PCA Hydrating Toner | $40 |
| PCA Hydrating Toner Trial | $12 |
| PCA Hydrator Plus Broad Spectrum spf 30 | $35 |
| PCA Nutrient Toner | $40 |
| PCA Pigment Bar | $41 |
| PCA Pigment Gel (HQ Free) | $80 |
| PCA Rebalance Moisturizer | $50 |
| PCA Rebalance Moisturizer Trial | $12 |
| PCA Rejuvenating Serum | $110 |
| PCA Retinol Renewal | $110 |
| PCA Retinol Treamtnet for Sensitive Skin | $110 |
| PCA Revitalizing Mask | $60 |
| PCA Sheer Tint Broad Spectrum spf 45 | $50 |
| PCA Silkcoat Balm | $50 |
| PCA Silkcoat Balm Trial | $15 |
| PCA Skin Weightless Protection Boad Spectrum spf 45 | $45 |
| PCA Smoothing Toner | $40 |
| PCA Total Strength Serum | $90 |
| PCA Vitamin B3 Brightening Serum | $115 |