Endoscopic Gastric Balloon
This non surgical procedure involves placing a silicone balloon into the stomach using endoscopy aiming at slowing down stomach emptying and inducing satiety.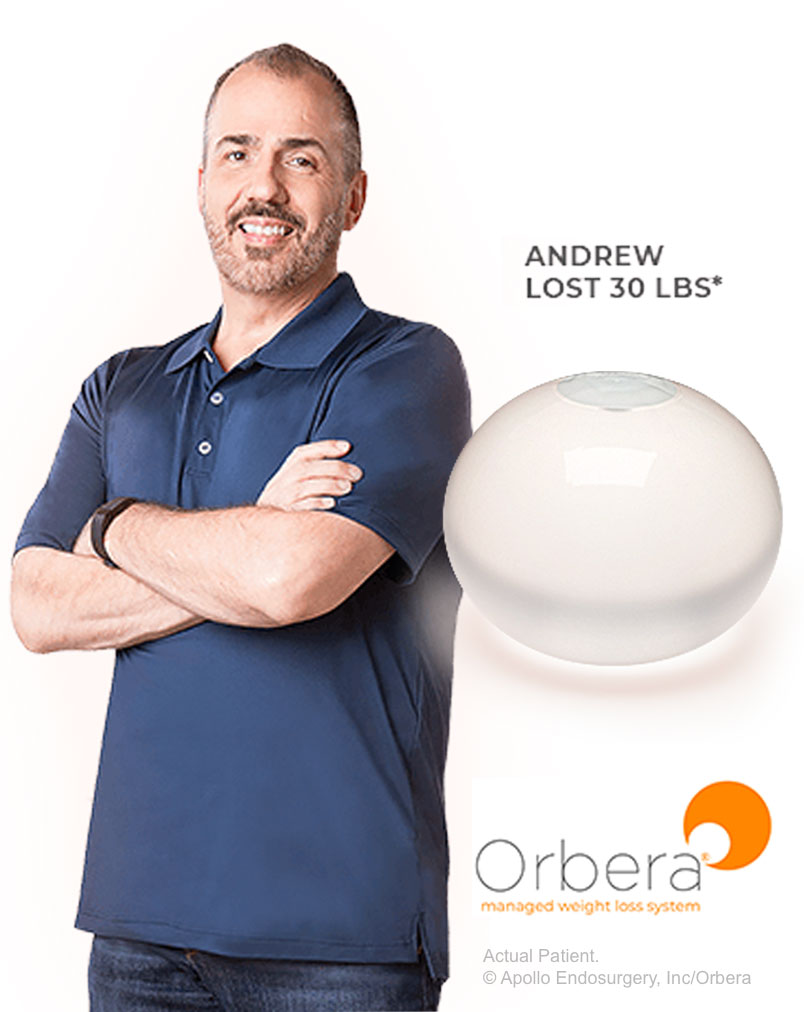 Additional Facts
Who is a good candidate for Endoscopic Gastric Balloon?
Gastric Balloon might be considered for patients with Body Mass Index (BMI) between 30 kg/m2 and 40 kg/m2
Know your Body Mass Index (BMI): BMI Calculator
What are Endoscopic Gastric Balloon contraindications?
Contraindications include:
High anesthesia risk e.g. severe heart or lung disease
High bleeding risk e.g. liver cirrhosis
Pregnancy
Active inflammation of the gastrointestinal tract e.g. Crohns disease.
Non compliance with behavioral modifications
Active infection
Active drug or alcohol abuse
uncontrolled psychiatric disorder
Note: A contraindication is a condition or factor that serves as a reason to withhold a certain medical treatment due to the harm that it would cause the patient.
How is this procedure performed?
The procedure is done under monitored IV sedation. The balloon is introduced into the stomach from the mouth then inflated with saline (400 - 700 ml). The placement of the balloon is confirmed then the filling catheter is disconnected from the balloon valve and removed. The balloon is left for 6 months then removed under endoscopic guidance. Since the procedure is done endoscopically, there are no incisions or scars
How long does the effect last?
Maintaining the weight off requires patient's compliance with healthy eating and exercise habits.
What should I expect during recovery?
The procedure is done as an outpatient. Nausea, vomiting and acid reflux are not uncommon so we place our patients on a specific regimen before placing the balloon that decreases the possibility of such side effects. After placing the balloon, you will be on liquid diet for 2 weeks.
Where is the scar?
Since the procedure is done endoscopically, there are no incisions or scars
Learn by watching
Have more questions?
We have a Wish List that allows you to choose the procedures for which you'd like to learn more. You'll be asked to share your name, email address and to give us consent to communicate with you by email or phone. We'll contact you to answer questions and discuss next steps.
Start my Wish List